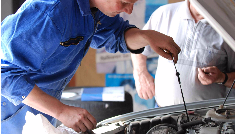 10 MINUTE
OIL CHANGE
Get our basic oil change service in 10 minutes with no appointment. Or upgrade to full service for only $5 and we will check and fill all your fluids and tire pressure, and vacuum your floor.
ELECTRONICS
and
DIAGNOSTICS
Todays cars and trucks require sophisticated diagnostic equipment and tools. If your check engine light has been driving you crazy, come see us!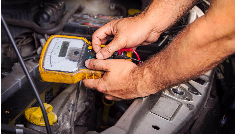 TIRE SALES AND SERVICE
We offer a complete line of tires for every use and budget: cars, light and heavy trucks, tractors and heavy equipment.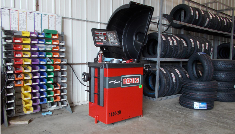 PIZZA DELIVERY
Pizza, Subs, Salads and so much more. Even add something from the C-Store to your order!
10 mile free delivery area